Safety
Top Rated Local® Electrical Contracting
Safety For Construction Planning And Management Projects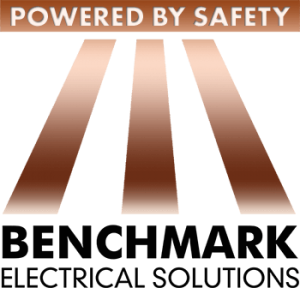 Benchmark Electrical Solutions, Inc. Is Committed To A Safe Work Environment For All Employees On All Our Properties. Safety Is Not A Priority, It's Our Culture.
This commitment is not possible without a strong safety culture. We strive to educate our employees on the safe way to conduct their work and ensure they are capable of being stewards of our safety culture while on site. We accomplish this through continual safety training. As a company, our highest objective is to complete all work in a safe and quality manner. The primary reason for this is to ensure all of our employees are able to return home safely to their loved ones every night. The secondary reason is to ensure that our safety culture and record guarantees that the growth and success of Benchmark is POWERED BY SAFETY.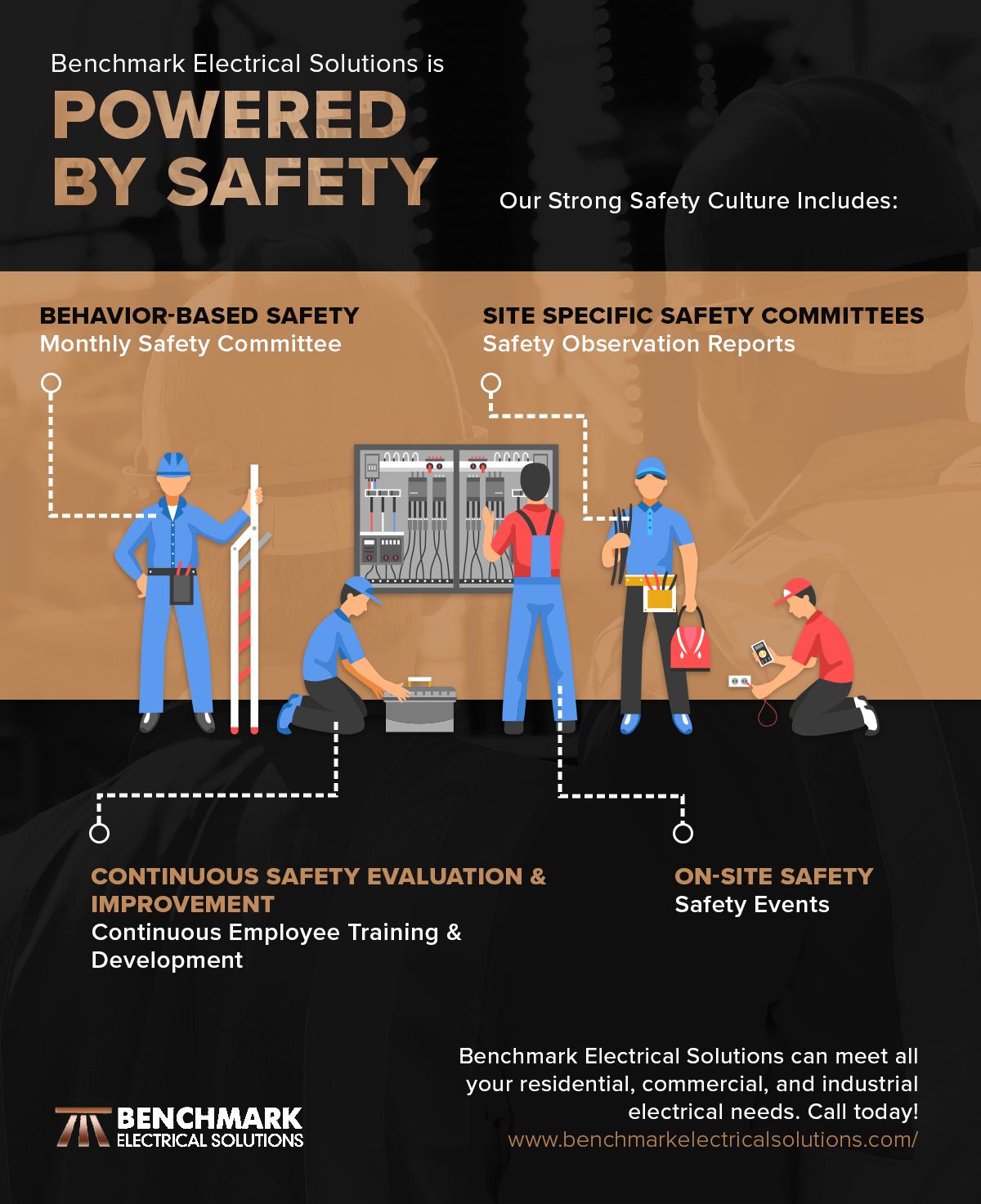 Highlights Of Our Strong Safety Culture Include:

Behavior Based Safety:
Identify unsafe habits and change them into safe habits through observation, correction, and training
Reward employees for safe work behaviors

Monthly Safety Committee:
Employees provide crucial feedback from the field
Observation reports are used to review trends
Training is planned to address any company or industry trends

Site Specific Safety Committees
Great safety discussions on the job sites
Encourages our employees to address safety concerns they have on site

Safety Observation Reports:
Employees document safety observations in real time when they occur

Safety Events:
Train employees
Demonstrate the effectiveness of their equipment
Teambuilding and recognition

Continuous Safety Evaluation and Improvement:
Daily JSA conducted to identify and eliminate hazards on site
Weekly Project Safety Assessments to fuel constant safety improvement
Weekly Toolbox Talks to educate employees on relevant hazards

On-Site Safety:
Job specific emergency response plans
Short service employee program
Personal protective equipment

Continuous Employee Training and Development:
NFPA 70E
Safeland
H2S
OSHA 10/30
Electrical safety
Fall protection
Trenching and excavation
Aerial lift
Forklift
Hazard communication
Lock Out / Tag Out / Test Out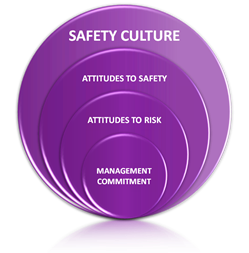 Safety Must Be A Shared Relationship Between All Employees. Benchmark Electrical Solutions Encourages All Employees To Actively Participate In Their Safety On Site And In Our Overall Safety Culture. If You're Interested In Becoming Part Of Our Safety-Oriented Team, Be Sure To Check Out What Opportunities We Have Available.