About Our Colorado Electrical Company
Benchmark Electrical Solutions – Fort Collins, CO
We are a locally owned construction planning and management company with our core business established in the Northern Colorado market. Our management team has decades of electrical project management experience. We do everything with a "can do" attitude. We are ready to meet our customers' requirements, needs, and challenges. Find out for yourself by contacting us today.
We offer residential, commercial, and industrial electrical services to suit your needs. Whether you're a homeowner adding another room onto your home or a commercial builder needing a building wired, we can help. Our expert electricians can handle any job in the Northern Colorado area. We encourage you to call us for a free estimate anytime. Our residential electricians, as well as our commercial and industrial experts, are happy to give you a quote based on the electrical services you need. No matter the scope of your electrical project, we can help. With years of experience helping you with professional electrical services, you can rest assured you'll have power for years.
QUALITY, HEALTH, SAFETY & ENVIRONMENT
We have developed comprehensive quality, health, safety, and environmental policies and programs.

Quality
Benchmark is committed to supplying the best services while always focusing on improvement.

Health & Safety
We have built our company around maintaining a healthy and safe work environment by embracing and incorporating industry requirements and best practices. We continuously strive to create a safety culture within our entire organization.

Environment
Benchmark manages all operations in a way that identifies and mitigates environmental harm. Our company's values are consistent with reducing our impact on the environment by following sustainable and responsible practices.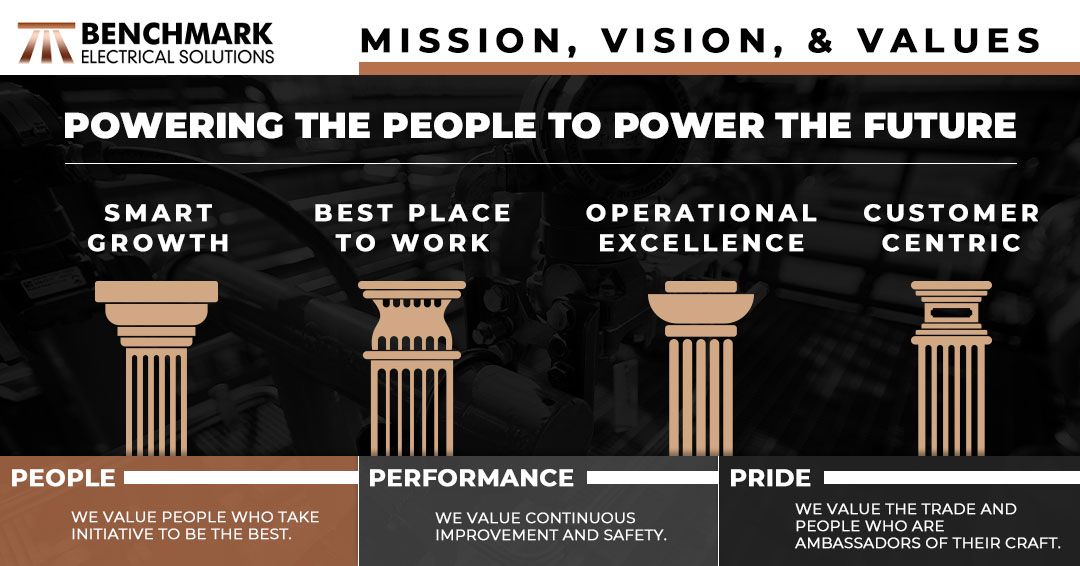 About Us
Top Rated Local® Electrical Contracting
Would You Like More Information?