Industrial construction planning and management is a long term project that, in essence, is a huge undertaking. Residential construction, in comparison, is quite the opposite, taking only a matter of months. You are usually dealing with a new roof or a new home altogether. While this construction management has many moving parts, it's nothing when compared to industrial design projects, such as power plants, oil and gas rigs, warehouses, factories, and water facilities. These huge projects (some are public works projects) are massive, involving many companies, contractors, subcontractors, and even individuals who are all working together to build something big.
As you can imagine, these industrial projects need just the right industrial project management team in place, or you run the risk of costly delays and/or mistakes, even injury.
Benchmark Electrical Solutions offers industrial construction planning and management services because our team has decades of experience in this realm. This is definitely not an undertaking for the feign at heart, and we here at Benchmark Electrical Services approach every task with a "can do" attitude. Thus, even though a problem may arise that seems impossible to find an affordable solution, we somehow manage to every time. Below, we'll go over some of the benefits to hiring an industrial construction planning and management company. Contact us today to learn more!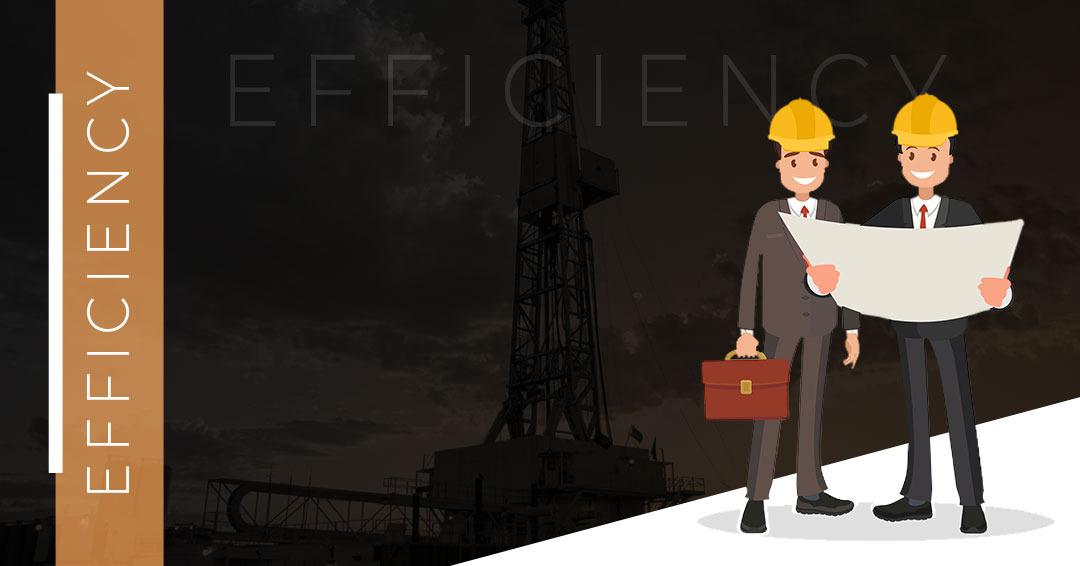 ---
---
---
BENEFITS OF INDUSTRIAL CONSTRUCTION PLANNING & MANAGEMENT
Efficiency
One of the biggest roles of an industrial construction planning and management team is making sure everyone is working as efficiently as possible. While delays will happen due to weather and other unforeseen circumstances, such as illness, the day-in and day-out tasks need to be kept on time and moving forward as much as possible. Keeping track of what everyone is doing and where everyone is at in terms of their projects is essential to meet this goal. Benchmark Electrical Solutions prides itself on running a tight ship, keeping everything moving and on target and ensuring everyone knows their target as well.
Purveyor of Information
The industrial project management team needs to maintain a centralized, consistent, and accurate line of communication with everyone involved in the industrial project, from the subcontractors to the heads of the industrial company you are working for. Providing updates on a regular basis is crucial in order to keep everyone on the same page and up to speed with the construction process. When changes are made, everyone directly affected needs to know about it. Managing the documents is important as well, such as the various contracts, insurances, invoices, and other forms that are used. The goal is to make communication as seamless as possible. With Benchmark Electrical Solutions, we do our best to utilize technology in our communication methods.
Costs
Cost of an industrial project that has so many people involved can quickly spiral out of control. The industrial project management team needs to keep costs at the forefront of their minds perpetually and be able to make good decisions with the cost in mind at all times. The owners of the company want their industrial building to not only meet their needs, but they want it at an affordable price. General contractors want projects to be on time with few changes. They are concerned about cost, but not as much as the owners. They are more concerned about completing the job on time. Thus, the top-notch industrial project management team and electrical contractors such as Benchmark Electrical Solutions, has to be laser focused on tasks with everyone involved.
Quality Control
The fact of the matter is as organizations grow, quality can suffer, especially if you have people who truly don't care and are only there to collect a paycheck. This holds true for any industry, office profession, or in the trades industry. The industrial project management team must constantly be evaluating work for quality and craftsmanship, and if something is not done right, it must be fixed immediately. Looking for defects in materials is important here as well. When you partner with the best industrial project management team and industrial electrical contractors, such as Benchmark Electrical Solutions, you can be sure that every item is up to code and meets and/or exceeds expectations for your industrial building.
Negotiation
Part of controlling costs is having the ability to negotiate. When a huge industrial project comes to town, it can be easy for smaller contractors to price their bids high because they know the client has the money to pay. They may also take advantage of the industrial company's lack of knowledge of the area and the materials cost, as well as the chance that the industrial client is too big to care. This is where the importance of the industrial project management team comes in. They must be comfortable negotiating, as well as knowledgeable enough about the area, materials, etc to know when the bids are way overpriced. Usually, soliciting many bids can negate the prices, but this is not always the case. Reducing time and unnecessary costs, as well as keeping changes down, are other critical areas for the industrial project management team. This is where having years of experience, such as what Benchmark Electrical has, will pay off.
Understanding the Industry's Specific Needs
As we mentioned in the beginning of our article, industrial projects are a whole other animal compared to residential or even smaller-scaled commercial projects. It's absolutely essential that your chosen industrial project management company understands your industry and preferably has experience in the industry. In understanding the industry, you'll understand the client's customers, who are being targeted in the first place. Thus, when a contractor does submit a change, you will be prepared to accept or reject it based on your knowledge of the industry, the client, and the client's customers. Benchmark Electrical Solutions has a vast array of experience in many industries, including oil and gas projects, food and beverage plants, greenhouses, pharmaceutical facilities, synthetic gas plants, gasification skids, medical facilities, clean rooms, and semiconductor plants, to name just a few. Call us today for all your industrial construction planning and management and industrial electrical contracting needs!

CHOOSING BENCHMARK ELECTRICAL SOLUTIONS AS YOUR INDUSTRIAL PLANNING COMPANY OF CHOICE
Benchmark Electrical Solutions based in Northern Colorado offers the best industrial construction planning and management services and industrial electrical contracting with the aforementioned benefits and more. We're licensed in many states, and our project locations span the country. Our Top Rated Local® electrical contracting company delivers cost-effective, professional, and customized solutions for our clients. We stress safety, high quality, reliability, experience, and knowledge as we strive to exceed our customers' expectations. From pre-construction services, design assistance, grounding, lighting, switchgear installation, MCC install, motor feeds, instrumentation, and heat trace to the final wire connected, we're on the ground every day ensuring your project is managed efficiently, effectively, and economically.
Safety is paramount to everything that we do. We value our employees and the work they do for us, but more importantly, we value them as people. We want to make sure that when we send them out to do an electrical contracting project or to an industrial project management site that they are fully trained and prepared for the hazards of the job. From holding monthly safety meetings and filling out daily JSA reports to providing our employees with the personal protection equipment they need and the training that goes along with it, we do our utmost to prevent accidents on the job. We cultivate a culture of safety, meaning if an employee thinks a situation is unsafe while out in the field, they immediately notify their supervisor. From forklift and aerial lift training to electrical safety, we provide everything employees need to do the job effectively and safely.
Benchmark Electrical Solutions is a leader in the industrial planning and management industry. With one eye on quality and the other on health and safety, we aim to help your company grow through our services. We follow environmentally-sustainable and responsible practices in all of our undertakings, including industrial electrical contracting. If you need industrial project management or electrical contracting, reach out to us today. We'd be more than happy to help!