Transmission and Distribution Capabilities in Northern Colorado
Solving Your Power Distribution Needs
HELPING WITH POWER DISTRIBUTION IN NORTHERN COLORADO & BEYOND
Electricity is vital to virtually everything we do, from powering our computers and cell phones to running our cars (batteries provide the electrical charge needed to start your car and batteries were powered originally by electricity) and keeping our food cold. In fact, it's safe to say that harnessing electricity is one of human's greatest achievements as it has done so much to further our lifestyle and how we live.

Transmission and distribution are how electricity is delivered to each one of us. Transmission is the way electricity is carried, and distribution is how this electricity is allocated once it arrives at its destination.

Benchmark Electrical Solutions offers transmission and distribution needs for our customers in Northern Colorado and beyond. We can help with substations, overhead and underground lines, as well as all of your voltage needs. Our experienced electricians also offer design-build services to meet your electrical needs well into the future. Connect with our local electricians to learn more today!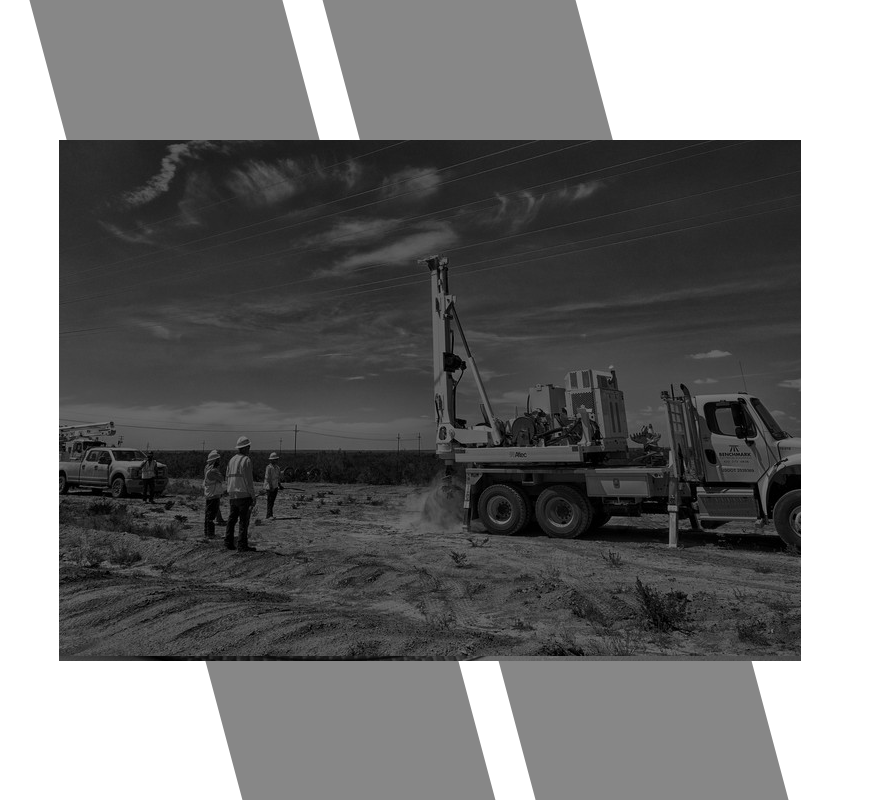 OUR POWER AND DISTRIBUTION CAPABILITIES
Electrical Transmission & Distribution

Substations

Overhead & Underground

Voltages up to 500kv

Reconducting

Storm Response and Restoration

EPC/Design-Build

Maintenance and Troubleshooting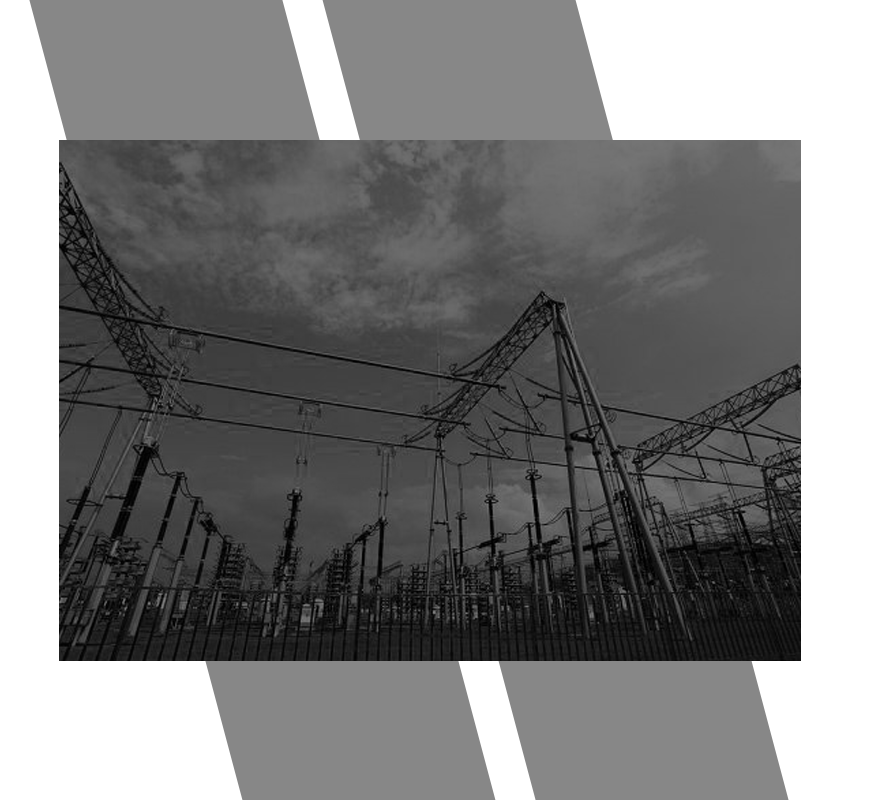 OUR MEDIUM AND HIGH VOLTAGE SERVICES
Primary Power
Powerline Installation 15KV to 500KV
Energized power line installation up to 35KV
Substation construction
Testing and Startup Services
Emergency Electrical Repair and Modifications
Transmission and Distribution Capabilities
Electricity is generated at a power plant, be it from coal, nuclear, wind, or other generated means. This is usually done via your electrical company or a private power provider. Electricity is then sent to the transmission station, which transmits this high voltage electricity via power lines over long distances in order to substations, where power is then distributed to your home or office. Electrical transmission services are one of the most important pieces of the electrical system, so it's super important that you have the right electrical contractor for the job.
Benchmark Electrical Solutions offers the best electrical services to our customers. We can install power lines, construct substations, and install overhead and underground electrical lines. We offer emergency electrical repair services as well for when a substation goes down due to a powerful storm. We understand that power distribution is paramount in most people's lives. We offer EPC (Engineering, Procurement, and Construction) services as well as design build to suit your needs. Our team cultivates a safe work environment by having monthly safety meetings, on-site job safety checks, and intense training for all employees. As a locally-owned construction and planning management company offering industrial electrical contracting work, we take pride in bringing you the absolute best electrical solutions. Contact us to learn more today!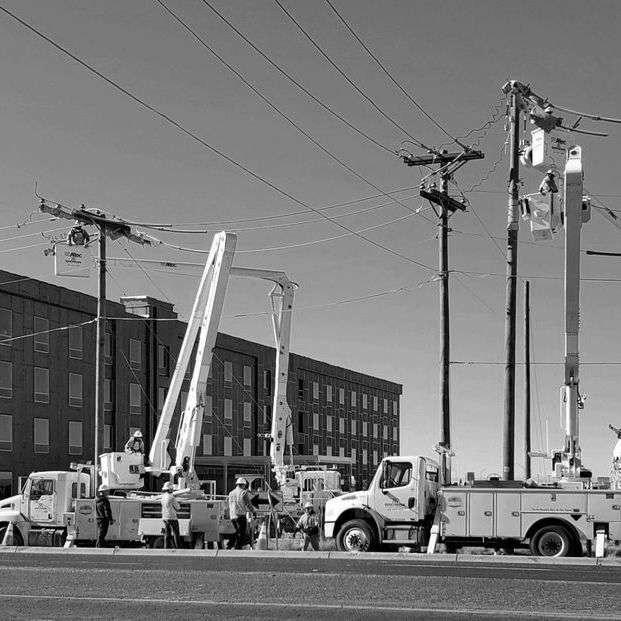 WHAT IS ELECTRICAL TRANSMISSION?
Electrical power transmission refers to the movement of electricity from where it is generated to the substation where it is transformed. The electricity that moves along these electrical lines is high voltage, three-phase alternating current (AC). This modality is chosen because it is more efficient for the energy to move and less energy is lost. This saves the customer money in the long-run so that the cost of that lost energy is not passed on to the consumer.
Part of electrical transmission is the overhead or underground power lines that carry the electricity. While underground power lines are more expensive to install at the outset, they end up saving more money over the lifetime of the electrical wiring because there is considerably less maintenance cost, such as in power poles and when storms hit. Behind electrical transmission is a sophisticated system that ensures that the power generated matches the power needed since electricity must be consumed when it is generated. Otherwise, blackouts can ensue. Benchmark Electrical Solutions can help with all of your electrical transmission needs. Contact us to begin today!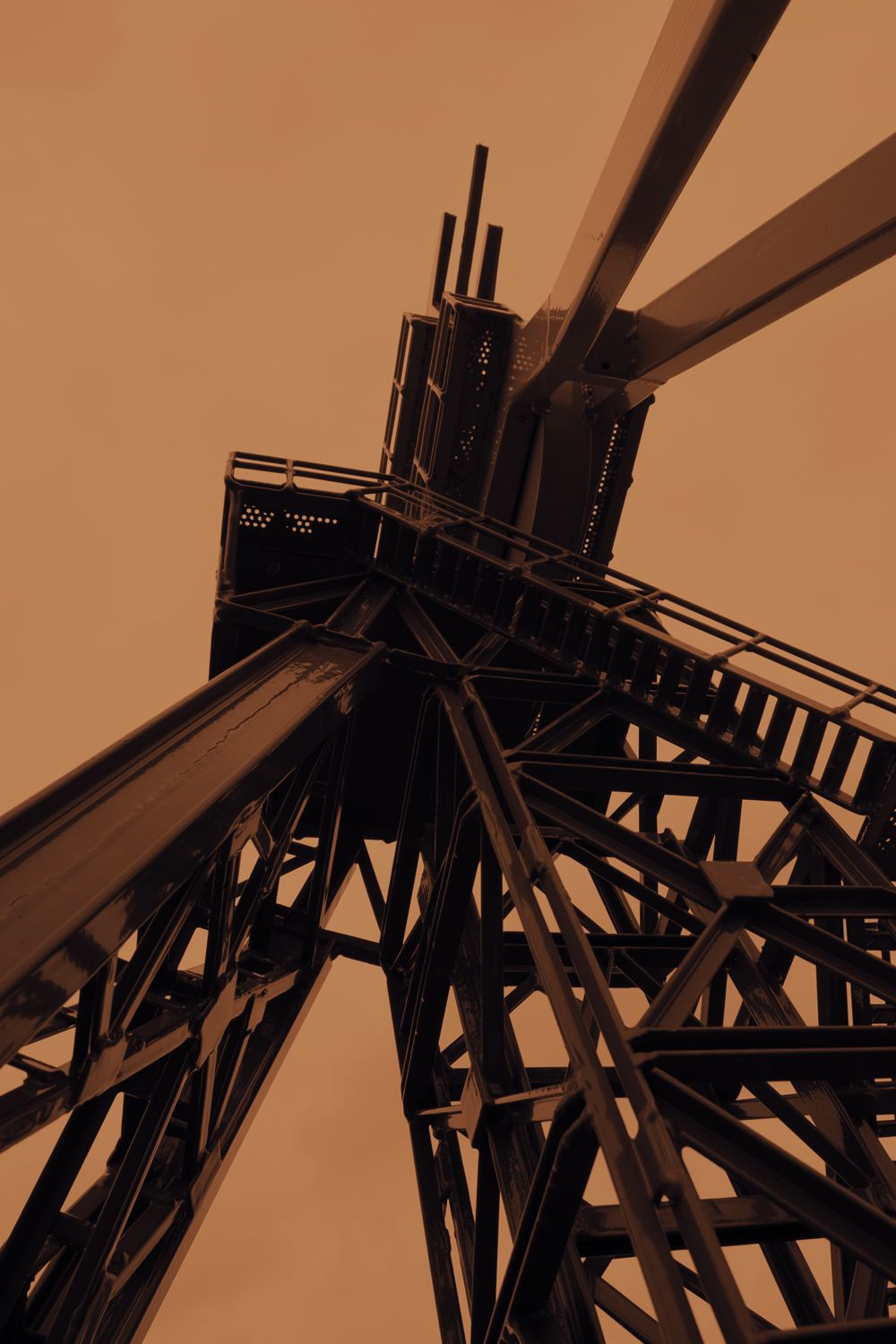 WHAT IS ELECTRICAL DISTRIBUTION?
Electrical distribution is the actual delivery of electricity to your home, office, barn, RV, camper, shop, or any other place you need electricity. Electricity is delivered to substations, which then delivers the electricity. However, the electricity first must be converted to a lower voltage before it can be used by you, which is usually done by transformers. Electricity travels at a higher voltage because it is more efficient that way and less electricity is lost. However, this is not the final "stop" for electricity before it is delivered to you. This electricity's voltage is again lowered by a distribution transformer to a level that can then be utilized to power your home's lights, appliances, and electronic devices. One of these distribution transformers usually provides power to many structures. Electrical distribution is mainly done through above ground utility poles. However, the trend is now to bury these in the ground, which prevents less power outages during storms and are more cost effective to maintain. Benchmark Electrical Solutions can handle all of your electrical distribution needs. Contact us to get started today!
CHOOSE BENCHMARK ELECTRICAL SERVICES FOR ALL OF YOUR ELECTRICAL NEEDS TODAY
Benchmark Electrical Solutions is an electrical project management company in Northern Colorado and beyond. Our electrical company offers industrial electrical contracting services, as well as residential and commercial electrical services. We serve many industries, including the oil and gas, construction, government, healthcare, pharmaceutical, wastewater, food and beverage, and more. We work diligently to ensure all of your electrical needs are met, from transmission and distribution to power on your oil and gas rig. We offer customized electrical solutions in a safe manner, using the latest in technology and innovation. With years of experience under our belts, we can't wait to help you with your new commercial building, your residential home addition, your industrial manufacturing facility, and so much more. If you are looking for exceptional electrical services, reach out to our team today!
Would You Like More Information?